06.12.2000
Here's a list of North American Tour Dates
Canadian Dates are BOLDED

July 14 - Augusta, GA - Ft. Gordon
July 15 - Jacksonville, NC - Camp Lejeune Marine Base
July 24 - Boston, MA - Fleet Pavilion
July 25 - New York City - Radio City Music Hall
July 27 - Troy, PA - Troy Fair
July 28 - Boston, MA - Fleet Pavilion
July 29 - Washington DC - Nissan Pavilion
July 31 - Montréal, QC - Centre Molson
Aug 1 - Toronto, ON - Molson Amphitheatre
Aug 2 - Ionia, MI - Free Fair
Aug 5 - Columbus, OH - Celeste Center - Ohio State Fair
Aug 6 - Milwaukee, WI - Wisconsin State Fairgrounds
Aug 9 - Bethlehem, PA - Bethlehem Musikfest
Aug 11 - Lewisburg, WV - State Fair of West Virginia
Aug 13 - Springfield, IL - Illinois State Fair Grandstand
Aug 14 - Midland, MI Midland County Fair Grandstand
Aug 17 - Sedalia, MO - Missouri State Fair Grandstand
Aug 18 - Chicago, IL - Auditorium Theatre
Aug 19 - Lima, OH - Allen County Fair
Aug 21 - Interlocken Center, Michigan - Interlochen Auditorium
Aug 25 - Denver, CO - Fillmore Auditorium
Aug 26 - Pueblo, CO - Colorado State Fair
Aug 29 - Calgary, AB - Canadian Airlines Saddledome
Aug 30 - Edmonton, AB - Skyreach Centre
Sep 1 - Vancouver BC - GM Place
Sep 2 - Seattle, WA - Memorial Stadium
Sep 3 - Portland, OR - Tom McCall Park

05.20.2000
I have great news for everyone! Savage Garden Affirmnet will be moving!!! This is was invited by eFANGUIDE to host their site on their server! The move will be taking place JUNE 2000. To promote the big move, we will be improving our content. So don't forget to come and check back the site!

05.15.2000
From the week of 7 May, there was a slight glitch from the originating server and the site was interrupted. Affirmnet sincerely apologizes from all convieniences caused. Now, that we're back, I'm currently working on adding more content on the Savage Garden Archives by adding more transcipts from previous interviews of the band. Hopefully, I will get that uploaded by Mid-May.

04.23.2000
Another quick update from Leonie! CLICK HERE!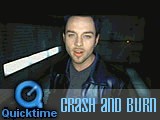 Also, I've decided to combine the site updates and savage news together to make it a little more user-friendly. Yes, onto the site updates. I've finally got the banner exchange working. If anyone has a Savage Garden site they would like to promote, here's you chance! Email WebGuy Matt at: HughJazz@home.com

Wait! There's more, I have uploaded videoclips from Savage Garden's new smash hit Crash and Burn on the server, so check it out! The screen shots to I Knew I Loved You and Animal Song are finallu put on thumbnails, so ENJOY! Last but not least, I'd just like to remind everyone that Savage Garden will be on the Donny and Marie Show on May 5, 2000 so don't miss out!



03.11.2000
Crash and Burn is FINALLY released in North America!!! Although we do not get MTV in Canada, vote for I Knew I Loved You on TRL! Or send in your requests for MuchOnDemand at ondemand@muchmusic.com




Their self-titled album has been RIAA certified 6X PLATINUM after two years of their release! Also, their sophomore album, AFFIRMATION is achieved 2X PLATINUM! CONGRATS!







News Archives Check out the news items about the old happenings of Savage Garden
Multimedia Video files from their debut and sophomore album!
Biography All you need to know about Daniel and Darren!
Gallery All the pics them and now!
Lyrics Check out their lyrics from their debut self-titled sophomore album "Affirmation".
FAQ All those dying questions you'd like to ask the webguy!
savagegardendream Mailist Site Check out the site of the mailist I moderate! You can also subscribe to the list as well!
Guestbook How can you forget the most important! C'mon give me your input!
Banner Exchange Want to promote your Savage Garden site? Here's a golden opportunity!
Links Check out my other savage links!
Email If you have any questions or concerns, email WebGuy Matt at: HughJazz@home.com
© 1998-2000
All Graphics and information are property of "M" and cannot be reproduced in any form without the written consent of the WebGuy.

..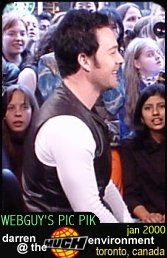 ..


There has been


AFFIRMEES since
December 1999.
Dates in
Savage Garden History
5/97 I Want You made it to number one one the MuchMusic Countdown, Billboards, Rick Dee's, American Top 40, MTV!
9/97 Savage Garden picked up best group, album, debut album, single, pop release, independent release, song of the year, highest selling single, best producer and best engineer. at the Australian Record Industry Awards (ARIAS).
1/98 Truly Madly Deeply defeated to ever-so-popular Elton John's Princess Diana Tribute, Candle in the Wind on th Billboard singles chart
12/98 Truly Madly Deeply has set a new record!! They've been on the Billboard Adult Contemporary Airplay Chart for a phenomenal 107 weeks!! Also, they've won the Billboard Music Awards for Adult Contemporary Single Of The Year, for Truly Madly Deeply
1/2000 I Knew I Loved You peaked at #1 for multiple weeks on the Rick Dee's International Chart, VH1, Casey Kasem's American Top 40, Billboard's Hot 100, and Canada's MuchMoreMusic!